Category: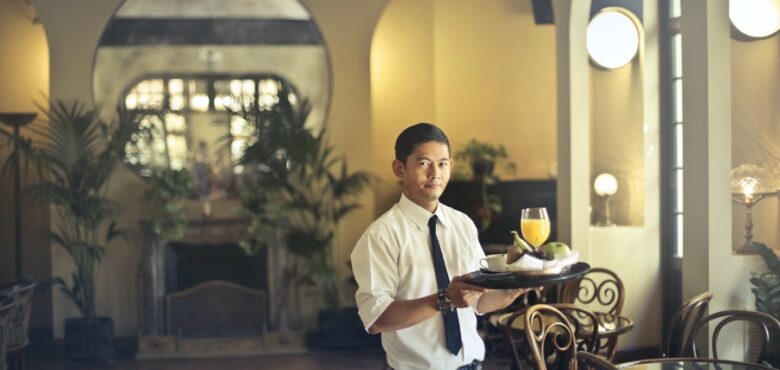 How to Choose the Right Uniform for Your Business
There are several factors to consider if you are in charge of selecting uniforms for your workplace. In order to guarantee that you pick the ideal work uniform for your team, let us take a look at some of the most crucial components involved in the process.
Getting the appearance just right is crucial, which applies to almost every outfit. The fact that you have a plethora of choices at your disposal may make things more difficult than they need to be. It is possible that you may not even know where to begin! All you need to do is consider the outfit as a whole, but you should also give some thought to the person and make certain that the uniform will provide those who are practical and adaptable options.
Professionalism
When it comes to selecting a uniform, keeping an air of professionalism across the workplace is one of the most crucial considerations you should make. Image is vital, and you need to establish a consistent design aesthetic that supports both your company and your brand. Because you want your visitors or clients to take your team seriously, dressing properly is fundamental for each employee.
If you supervise waiters and other service employees, one of your responsibilities is to ensure that they have immaculate uniforms that complement the atmosphere of the hospitality business in which you work so that they appear almost regal and official. In a similar vein, professionals such as teachers and nurses should dress in uniforms that project an authoritative image while still giving the impression that they are approachable. Because of this, it is of the utmost importance to always keep in mind the image that you want to project.
Material
First, ensure that your material is appropriate for the working environment. To use the example of a teacher, searching and bending will be part of their everyday tasks, which means that these actions will have an influence on the wear and tear of the cloth. Pick a pair of pants for work that is comfortable and has the capacity to stage effortlessly. As this person will most likely be moving about quite a bit and standing for long periods of time, you should make sure that their attire is comfortable, breathable, and flexible.
If you are in charge of a group of employees who will be working outside, you can select a more robust and protective material. Since it is anticipated that these uniforms will be worn in a variety of climatic circumstances, they need to be able to withstand those conditions while still providing some level of protection. It is important to keep this in mind if your personnel will be working outside, as softer materials will not function properly in this climate.
Safety
Always keep in mind the significance of safety while making decisions on specific outfits. If health and safety inspectors carry out a risk assessment on your company, they will include apparel in the scope of their investigation. Be certain that the uniforms you choose meet all of the applicable safety criteria before purchasing them. Even if this is not applicable to every sector, understanding its significance is still essential. You also have the option of taking some precautions, such as providing chefs and kitchen workers with clothing that is flame resistant and providing those working in the transportation business with shoes that have steel toe caps. Work clothes provide a wide variety of opportunities for employers to enhance the health and safety of their staff members.
Comfort
When they are at work, you want your employees to feel comfortable since it is just as important as making sure they are safe and looking good. If they are going to be moving about quite a bit, they should not wear clothes that fit too snugly. It will limit the range of motion, which may result in significant discomfort. If you have to compromise on style, you should make the sacrifice. It is essential that functionality constantly takes precedence over aesthetics and form.
Colors
Always make sure that the colors and materials used for your employees' uniforms are appropriate. When writing with your company's brand image, you can choose to use vivid and eye-catching colors that are sure to grab people's attention. However, bear in mind that the fashion and design that you select should be appropriate for the business that you work in. 
Branding
You may reap the benefits of the marketing potential of this situation by insisting that your personnel wear uniforms bearing your company emblem. Using Mato & Hash, you can place the logo on the back, on the chest pocket, or even on the shoulder area. It is also possible to pick only one piece of clothing, such as a jacket, to have the company emblem shown on rather than having it sewn into each and every article of clothing that any of your employees could put on.
Cost
When it comes to buying new apparel, the price of your purchase is always an essential factor to consider. Although it is possible to make concessions in terms of appearance, you should never make concessions in terms of utility and safety. Stay away from selecting uniforms based only on how they will make your company look unless it is really necessary for your company to have uniforms that are both trendy and current. When it comes to your workers' working attire, it is essential to have them wear articles of clothing that are not only comfortable but also practical.
The planning of the work attire that employees will wear is an excellent approach to demonstrating professionalism and boosting the self-esteem of your workforce. They will have a sense of belonging to the group, which has the potential to boost productivity dramatically. Your clients will have no trouble recognizing your staff members, which is a fantastic thing for the success of your company. Keeping these pointers in mind will make it simple for you to select the ideal uniform for your workforce, allowing you to guarantee not only that they are comfortable but also that they always look fantastic and contribute positively to the image of your company.