Category: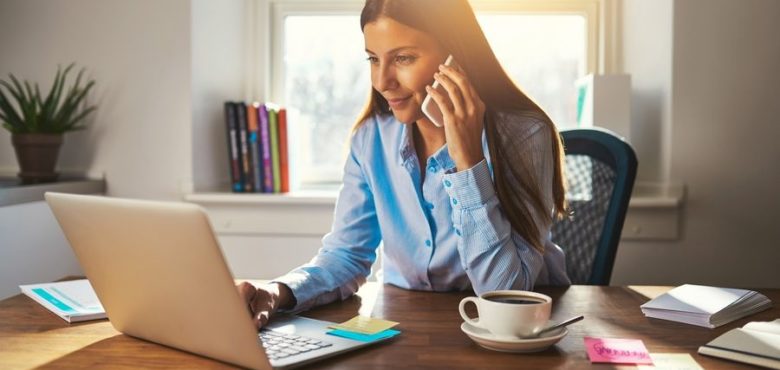 Businesses – Help Your Team Feel More Supported at Home
The coronavirus has likely made some huge changes to how you run your business. It has blazed through the national and global economy, decimating company profit margins, hobbling the value of currencies and causing record numbers of workers to file for unemployment benefits.
Even those employees who have been lucky enough to retain their jobs and work from home have faced a different set of challenges. Cloistered away in their spare rooms or basements, they've had to learn to be productive at home, the hard way. While employees certainly can be more productive at home, it's fair to say that the current circumstances can invite specific challenges for employee productivity. Poor morale, sporadic network performance and general feelings of isolation can all conspire to rob employees of their productivity and workplace satisfaction.
And, inevitably, this in turn may affect the level of service they're able to offer your customers. Here are some ways in which you can help your employees feel more supported at home.
Move Your Phone Services to the Cloud
If you have a remote sales or marketing team, there's a good chance that your employees need to make a lot of outbound calls every day. And, depending on their home phone plans, this can be extremely costly. Of course they'll expect to be reimbursed for their phone expenses, but their household finances could be imperilled while they wait for you to recover their costs.
Instead, try using a hosted PBX system. Check out this link for more details- https://www.lingo.com/business/hosted-pbx/. There are no costly fees or expensive equipment needed and it can allow your employees to make as many calls as they like without needing to worry about money.
Use a VPN
Unfortunately, the surge in remote working has piqued the interest of cyber criminals who are actively searching for vulnerabilities to exploit. Your employees' home networks will likely be much less secure than your office network was. But that doesn't mean you can't protect your employees while the do their jobs online.
Using a Virtual Private Network and moving to a cloud based infrastructure, can give your employees all the assurances of your office network in their own homes.
Check in Every Day With Video Chat
The trouble with remote working is that it can make employees feel just that… remote. Invest your time and effort in making them feel a part of the team again. Voice and video chat or video conferencing via apps like Zoom can be tremendously helpful in keeping morale up and helping the team to feel cohesive in their goals, even if they're separated by distance.
Remind Them That They're Doing a Great Job
Finally, from time to time, we all need to be told that we're doing a great job. It's easy to take our employees for granted, but sometimes just a handful of words can go a long, long way. Taking a few minutes out of your day to chat to them on the phone and thank them for all that they're doing can work wonders for morale and productivity alike.