Category: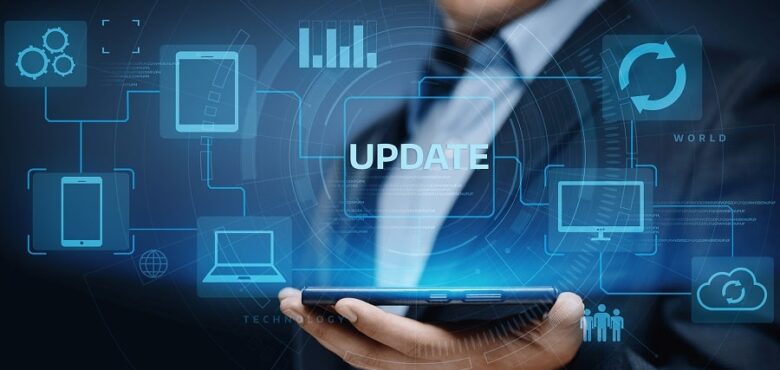 Does Your Business Tech Need an Upgrade?
The world of business tech is always moving. There's always something new coming out on the market, and you take a good second or two to consider if it'd be good for your company. After all, you've had years running an IT department out of your business, as well as making good use of stationary and portable tech on a daily basis, and you've learned a thing or two about how useful tech can really be, so you've got an eye for these things!
But when the world of Smart Tech gets better and better, and we move deeper and deeper into the digital era, how are you supposed to keep up with the times? Well, there are quite a few things to look out for, in terms of knowing when to upgrade, what to upgrade, and what you're looking for in a new piece of tech. You don't want to be wasting money here, as investing in tech can be one of the most expensive things a business can do in its lifetime.
So, your business tech could do with an upgrade – how do we know this? Because the tech in your office is showing a lot of the signs listed below. Have a read through them, and see how they relate to your working setup.
Think About Security
Security for your business is always going to be the number one priority when it comes to upgrading your tech. You want to be sure you're up to date with all the newest security measures, as any flaws in your software's current build could very well be exploited by anyone with a keyboard and an internet connection.
Take a measure of your current security measures, and how often you may be fending off invasions at the moment. Sure, they're low level and nothing too much to worry about, but the frequency of these attacks can be very concerning, and they're only going to get worse the longer you leave your software be.
At the same time, the more you leave your software unsecured, the more at risk any data you're storing will be. This is both business and customer data, and as a legitimate source that people shop with, it's your responsibility to keep a hold of this data. Not to mention just how hard it could be to recover if your system seems to be freely open to intrusion! Making sure you can store it at an unlimited rate, and also in a secure server that only a few people have access to, is a necessity for the modern day business.
Think About Downtime
Next you're going to want to consider the amount of downtime your tech goes through, compared to productive hours of a typical working day. Because if the former is outweighing the latter by any measure, it means your systems need upgrading, and probably a lot of TLC just to be sure.
You might not be aware of this, but your tech is going to have a natural lifespan. Sometimes this can be upwards of 10 years (although very rarely these days), but most of the time the max lifespan is going to be about 3 to 4 years. If any of the tech in your office is nearing this mark, and is showing worse for wear, it's definitely time to think about a replacement at the very least.
At the same time, the more you persist with a broken system or software, the more money you're going to spend on keeping it going. And when you're a small business who can't afford to maintain anything more than your business' presence in the current market, this is out of the question! A one time investment in something bigger and better is much more worth the value than calling in an engineer to repair a computer every other day.
Think About Compatibility
And of course, you're going to have to keep an eye on the compatibility of the tech you're working with. Because when someone is using a computer that's on version 2 of a product, and the person working next to them is using version 3, they're not going to get the same results from their work. They're not even going to be able to work together, or make changes to either project, because the versions may simply be incompatible with each other.
You're going to need to update, or look for new drivers, on a regular basis, to ensure your tech is working to the standard it needs to. Thankfully, there's a much more simple fix here than the previous steps – keep alerts on at all times, and always listen to a program when it tells you an update is available.
Be on the Lookout for New Tech
As we noted above, new tech is always being developed and released, and keeping up with this plethora of innovation can be very difficult. After all, there are only so many hours in the working day, and only so much money in the budget, and you need to be very choosy about the tech you choose to employ within your company.
But how do you manage to stay on top of all tech news, especially news that relates to your business or your sector in general? First of all, you're going to need to get online. Everything can be found online, after all, and there are plenty of news sites out there you can read before or after work when you've got the time to.
Keep an eye out for new companies within the tech sector too, which you can also do online. Make a list of your favorites, if need be, and be sure to sign up to a mailing list, or set an alert for their name specifically. For example, the latest news on Oracle, and their Oracle Communications PCF, is something that'd definitely interest you, and there's plenty of info available online for you to read about its new features.
But, you're unlikely to hear about it unless you've got their name down in your Google Alerts app, thanks to how oversaturated this part of the web can be. So set some of your focus on the names you know and enjoy, and reap the rewards because of it.
You Need an Evolving Tech Solution
Considering all of the factors listed above, it's clear that you're going to need an evolving tech solution for the future of your business. You want the tech you're using to help you achieve success, and at the very least, a much more efficient and productive working day.
Maybe you're going to need to go back to the drawing board every few years, or maybe you're going to need to come up with your own software. It's a massive step for a small business or startup enterprise to take, but it does grant you greater freedom and control over the way the tech side of your business works.
Building your own software solutions, and mobile apps for use on the go, requires a lot of coordination, and a little bit more forking out from your budget. You're going to need to get developers and engineers on side, and if you can't afford them full time, outsourcing could always work out in your favor too. You can even follow a guide for doing such a thing right here, if you need a few more instructions.
In Conclusion
The tech within your business is going to need upgrading on a regular basis. New patches you can simply download, new software you can purchase a plan for, and new hardware that you'll be hard pressed to do without. All in all, when it comes to keeping your business churning along in the modern era, being able to pick and choose based on a few simple (yet key) factors is always going to work out in your favor.
Spin it so you can ask yourself some questions here; they're much easier, and more constructive, to answer. First, have you got the right tech solutions for your security needs? Then, have you got the right tech solutions for your downtime needs? Finally, have you got the right tech solutions for your compatibility needs? If your business has a website for customers to make use of, and your team are at desks day by day, you'll immediately understand what every single one of these terms mean.
So, as we said previously, you need a long term tech solution to keep up with all of these concerns. How do you go about implementing such a solution? It's entirely up to you, based on the kind of business you're running, but be sure to keep the points above in mind whenever you're thinking about taking your business tech to the next level. Most of all, remember that the tech industry moves fast, and you need to be able to do the same.