Category: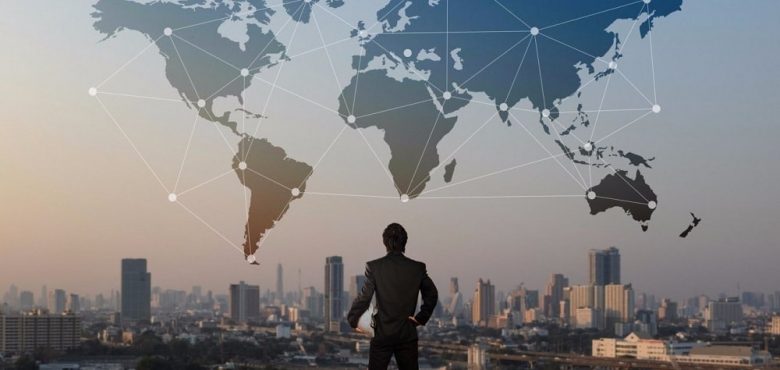 Getting Your Business Global Without Breaking the Bank
There is an argument to be made for keeping your business small. As many entrepreneurs scramble towards opportunities for growth there are some who deliberately seek to keep their operation small and local.
A smaller business is more manageable. Smaller businesses tend to be more limited in scope which means that they have fewer overhead costs which means that there are opportunities to keep profit margins respectable. Smaller businesses also more agile; they're able to implement changes quickly to keep up with the changing needs of their consumers. They allow their owners to play to their strengths more without having to worry about the logistics of international expansion. Owners of small businesses tend to focus their operations on bespoke services and forging positive relations with a modest and select clientele of customers. Ands while this is absolutely fine for a certain breed of entrepreneur, there are some for whom this relatively simple life isn't enough. They have big ambitions that need to be played out on a global scale.
Why Go Global?
There are a number of reasons why you might want to take your business out into foreign territories. If you feel that you have begin to stagnate, international trading can give your business a real shot in the arm. It can extend the sales life of your existing products without the need to invest heavily in developing more. It can reduce your dependence on the fluctuating local market. Plus you'll gain an understanding of foreign markets which will improve your clout and efficacy as an entrepreneur…
But while the idea of taking your business global is a romantic and exciting notion, it also has some pretty serious financial implications. All entrepreneurs are conscious of overhead costs and these can multiply exponentially when playing the game of business on the international stage. Shrewd entrepreneurs want to expand their operation without hobbling their business by burning through their liquid assets. A common problem is when businesses grow too fast without ensuring that they're able to cope with the financial and logistical implications of their growth and end up tripping over their metaphorical feet. Here we will look at some ways in which entrepreneurs can cut the cost of making their operations international, including scything down the costs of international travel, communications, shipping and logistics.
Going Global… But Keeping It Liquid
Remember that liquidity is the life blood of your business. A business is like a human body. Just as a human body needs nourishment to grow, a business needs a steady influx of cash to feed and facilitate its growth. Without good liquidity you will be unable to sustain your growth. You will be unable to pay your vendors, unable to keep a steady influx of stock to meet demand and unable to pay the marketing costs that will also help to sustain your growth in overseas territories. Of course a bridging loan may be helpful in this transitional period, but you should be wary of using high interest financial solutions for operations that have any chance whatsoever of being anything but a fiscal slam dunk. Taking your business overseas could be the best thing to ever happen to it, but it also represents a degree of risk and the uncertainty of the unknown. Bridging loans are high interest and as such require substantial repayments. You could find that these hobble your growth by eating into your profit margins in your inaugural months overseas. Thus, while going global is inevitably a sizeable investment, efforts need to be made to keep the costs as manageable as possible. Here are some of the ways in which you can do exactly that…
Travel
Needless to say, going global requires a lot of international travel. You will need to travel to different locations to scout out potential premises, meet and interview employees and oversee the transition of your business from a national to an international scale. We all know that international travel can be expensive and as such, it's imperative that you take steps to reduce not only your travel costs, but your expenses while overseas.
Fortunately, as the head of your business, you are in the driving seat and can plan things around your convenience. It's important that you use this to your advantage. Book any flights in advance… Well in advance. On a domestic flight, booking 57 days before flying will usually get you a great deal, but when flying internationally it's a good idea to book at least 171 days before departure for optimum savings. Keep a close eye on fares before you book with apps like Yapta or sites like AirfareWatchdog to get instant alerts when fares to your chosen destination drop in price. Sundays are generally the cheapest days to book business flights as they are lower in volume and many travel operators incentivize weekend ticket sales with special rates and coupons. Be sure to travel light as some airlines will charge you a hefty fee for checking in additional baggage.
While away, you must think about not only what you're spending but how you are spending it. While many vacationers get their cash exchanged in lump sums prior to flying out, frequent business fliers know that it's far savvier to use credit cards. Pretty much any credit card will get you a better rate than changing your money before you fly out, and many will also give you the chance to earn air miles (which will be especially useful if you will be going back and forth a lot to oversee your expansion). Your savings will multiply exponentially, however, if you use credit cards that don't charge an international fee. Some credit card companies might try to lure you in with flashy incentives but charge you a fee for using the card overseas. Use any of the fee free cards in the previous link, however, and you're golden.
If you will be vetting and interviewing candidates while overseas, make sure that you don't pay a penny more on venue hire than you need to. Ensure that you have already conducted telephone / Skype interviews with your candidates and drawn up a shortlist before flying out. The face to face interview should simply be a formality to confirm your hunches about candidates.
When using your phone overseas be wary of jacked up call charges and roaming data fees. Most hotels offer complimentary Wifi and have at least a rudimentary business lounge, so we recommend that you make full use of these. Communicate via digital messaging services like iMessage or WhatsApp rather than sending texts, and never, ever use the hotel phone.
Communication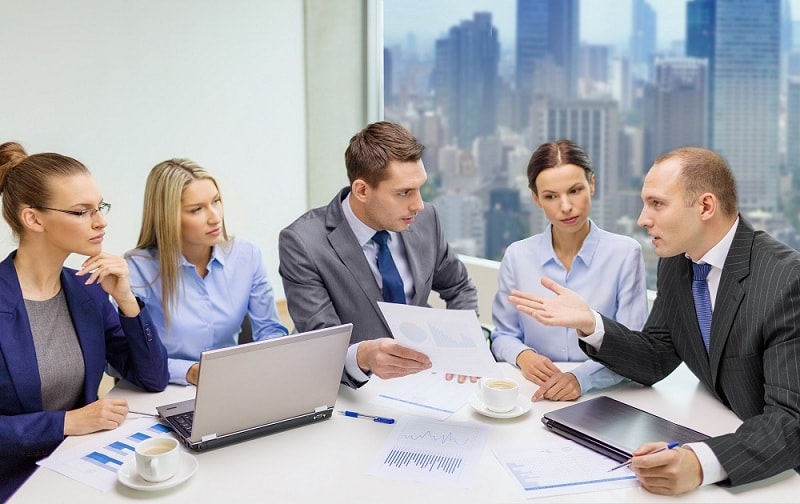 There was a time when overseas communication was a real financial hurdle for growing businesses. Today, however, with the advent of digital technologies, entrepreneurs are able to make significant savings on overseas communication. Although you will likely be reliant on email and Skype communication you will likely still need to make a lot of international calls. When using traditional carriers these can be prohibitively expensive, which is why it's a great idea to switch your telecoms infrastructure with VOIP (Voice Over Internet Protocol).
VOIP has a number of advantages over traditional phone lines. Businesses that use VOIP report an average 45% reduction on their phone use costs, while many providers also now offer unlimited international calls. Plus, many VOIP systems are now portable and can be used not only at home but overseas. Even as you travel overseas you can still use the same VOIP network.
Shipping and Logistics
It's more than likely that even if your business does not require you to have a physical presence in another country, you will be sending a lot of packages or items overseas. Fortunately, this is yet another area where you can make substantial savings. Shipping through the USPS may not be the most cost effective measure for your business. You may be better served by setting up an account with an independent shipping company. You can check out some recommendations right here. Not only will you be able to save money, many providers will also enable you to track and monitor your shipping costs to ensure that they are attuned with your monthly cash flow projections. You can also save money by consolidating your packages and using the most space effective packaging possible. Many shipping companies will determine cost based on size as much as weight and making heavier packages as compact as possible will often make them cheaper to ship.
Finally, it's important to find the best payment method for receiving international payments. Depending on where you will expand your operations to will play a huge part in determine what the most cost effective solutions for you may be. In the Czech Republic, for example, more than 50% of payments are cash on delivery. On the other hand, in the Netherlands, 60% of payments are by direct debit and in Germany, 46% of payments are by online bank transfer.
Knowing your chosen market will not only help you to save money, but it will better ingratiate you to your new customers.