Category: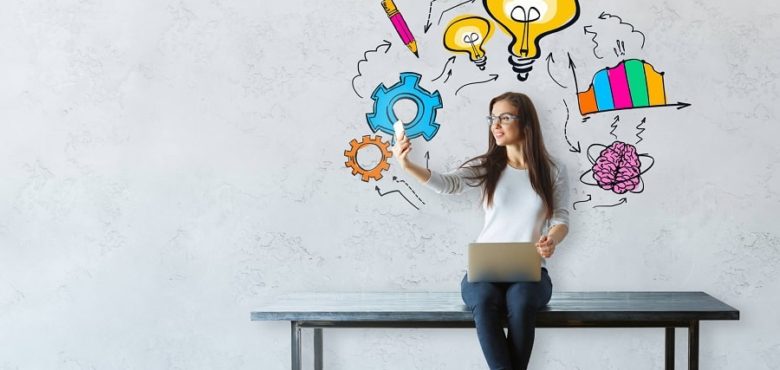 How to Build Your Own Beauty Brand
So, you're obsessed with all things beauty, and you want to turn this passion into a profitable business. But where do you begin? Fortunately, this guide contains everything that you need to know to build the most amazing beauty brand on the market, allowing you to make a name for yourself in the world of cosmetics and self-care. If you're ready to start your journey today, then read on to find out more!
Choose Your Niche
First and foremost, you need to choose your niche to ensure you can create sufficient demand for your products or services. It's going to be difficult to gain enough attention as a new brand creating similar products that big businesses are already selling successfully, as you need to have a stand-out uniqueness that puts your products head and shoulders above the rest. This might mean that you take on a more eco-friendly stance to beauty, or aim to target a specific audience such as women over 40. This will also make it easy to market your new beauty brand, as you'll have a more specific customer in mind.
Decide on a Brand Name
Deciding on a brand name should be your next port of call, as you need to choose something that's short, catchy and memorable. Your brand name should represent and encompass your ethos and the products that you offer, as this will make it easier to associate your brand name with your lines. If you're having trouble thinking of a good brand name, write down a few words that are associated with the industry that you work in. This can help to inspire you to come up with something creative that's still relevant to your brand. Aim to use wordplay such as alliteration or rhyming if you want your brand name to stick in your audience's minds!
Develop Your First Product Line
Developing your first product line is the most laborious, time consuming and expensive aspect of your beauty brand's conception, as you need to channel considerable energy into this step to ensure you begin with your best foot forward. This is your chance to set a great first impression with a brilliant beauty product line that your customers will love, as this will catapult your brand in the direction of success. It's vital that you can perform all of the necessary chemical testing to check the safety of the formulas that you produce while following all of the relevant laboratory guidelines, as this will put your customers minds at ease and ensure you aren't selling an unlawful or dangerous product.
Market Your Beauty Brand
Marketing your beauty brand should be your final priority, as you need to let the world know about your new products to start generating demand. Explore several different methods to spread the word, utilizing social media marketing, billboards, email adverts and many more options to reach out to as many people as possible.
It's never been easier to build an amazing beauty brand when you can follow the steps detailed above!