Category: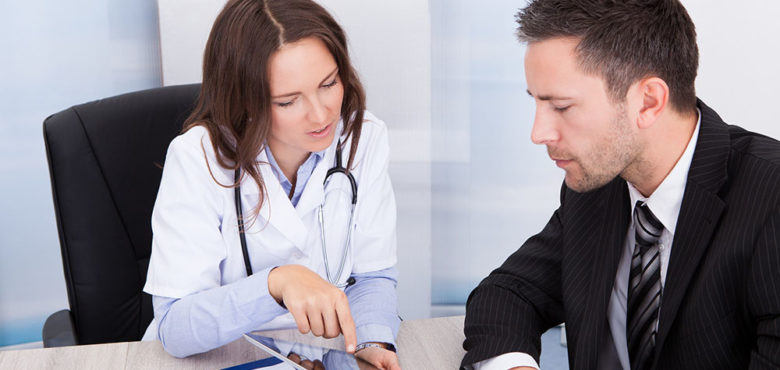 How to Become a Legal Nurse Consultant
A legal nurse consultant is a nurse who provides medical expertise when consulted with regard to legal cases. These cases may in the court system, whether the cases are criminal or civil. Alternatively, they may involve insurance companies, government agencies and healthcare providers. In every case, they bring clinical experience and their scientific and medical education to the table. Let's learn how to become a legal nurse consultant.
Gain the Necessary Educational Credentials
A BSN or bachelor's degree in nursing and an RN license is the minimum requirement. The more knowledge and expertise you bring to the table, the more qualified you are considered to be. For example, many consultants get an MSN or masters in nursing. The MSN with a nurse practitioner specialization prepares you equally well for testifying with as much authority as a doctor or working as a primary care medical professional in a clinic.
Note that you may not have to earn a BSN to become a legal nurse consultant. An ADN to NP online program with a nurse practitioner bridge program allows you to go from an associate's degree in nursing to an MSN without having to pursue a BSN. You will be able to continue working as a registered nurse and move straight to an advanced degree. With an MSN-NP degree, the annual median pay is just over 100,000 dollars a year.
Learning legal terminology and taking medical-legal courses is wise if you want to work with lawyers or in the legal field. Knowing how to read, research and report relevant case information and create timelines of medical events that stand up in court are points in your favor.
Work as a Nurse
Nearly every legal counsel that may want your advice wants to know that your advice is sound. This means you need to work as a registered nurse before you can be considered qualified to consult as a nurse on legal cases. Most legal nursing positions want several years of clinical experience before they will hire you as a consultant.
Be Prepared for the Hurdles You Face in the Profession
If you apply for jobs as a legal nursing consultant or LNC, expect to undergo a background check. This will be far more in-depth than verifying that your RN license is unencumbered. They will run criminal background checks and require a drug test along with any job interviews. They want to know that you are trustworthy and competent to educate attorneys in healthcare issues, testify in court as an expert witness, and create detailed reports about a patient's long-term medical requirements.
Start Working in the Field
Legal nurse consultants can almost work anywhere. They are often found in a personal injury attorney's office, advising them on medical malpractice and personal injury cases. It is common for legal nurse consultants to work part time for law offices while working as an RN as they rack up hours of experience.
Many legal nurse consultants work for insurance companies reviewing worker's compensation cases, disability claims and billing records. Duties for insurance companies include auditing medical bills, performing utilization reviews and working as case managers. LNCs could work for healthcare facilities, too, working in the medical-legal department or in risk management. They may work to ensure adherence with healthcare privacy laws or other regulations.
Legal nurse consultants may work for government agencies assisting with government funded healthcare billing and claims. On the other hand, they may defend the decisions made by state agencies. In most positions, there will be on the job training that is specific to the work you will be doing as a legal nurse consultant.
Salaries for legal nurse consultants depend on their experience, where they work, and their caseload. Nurse consultants earn anywhere from 50,000 to 200,000 dollars a year. There are advantages to moving into this role. You will not have to work long 12-hour shifts. You may be able to work from home. If self-employed, you can set your own hours. If working for an organization like an insurance company or law firm, you may be able to work part-time at a decent hourly rate.
Be Strategic with Your Certifications
If you are going to work as a legal nurse consultant, you must, at a minimum, maintain an RN license in your state. There is a Legal Nurse Consultant Certified certification. This certification is open to those with an unrestricted RN license, five years as an RN, 2,000 hours of nurse consulting experience, and who have passed their exam. A certification like this makes it easier to open your own practice and bill law firms for your time.
Keep Learning
Know that you will need to keep up with continuing education requirements to maintain your certifications. This includes the LNCC certification and continuing education classes necessary to maintain your RN license. You also need to keep abreast of the law in the areas where you are providing advice. For example, you have to keep up with healthcare privacy laws.
Legal nurse consultants are the bridge between the medical and healthcare professions. Demand for nurses is growing rapidly, and demand for LNCs is almost certain to grow just as fast.