Category: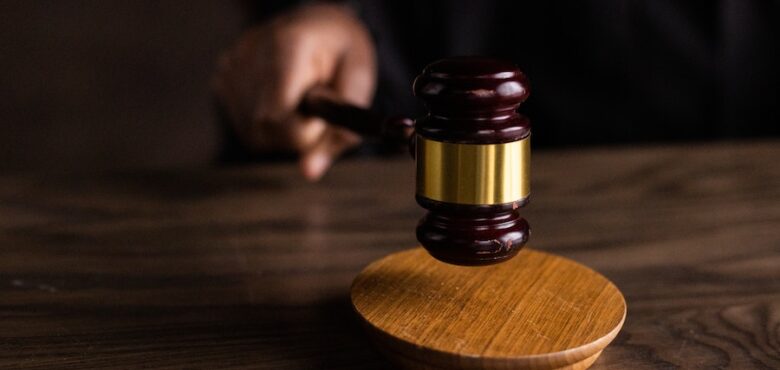 Auctions Are Great For Sourcing Business Equipment: Here's How To Have Success On Your Next Visit
When you run a business, you'll likely need to source new equipment from time to time. Maybe your production needs have changed. Or perhaps you've simply got an old machine past its best before date. This can be a tricky decision for any business owner, as there are so many different ways to source new equipment.  
An auction is not always the first thing that might spring to mind. But they can be a great place to find high-quality business equipment at an affordable price. Not everyone trusts second-hand dealers and auctions, whether it's because of their reputation or their prices. However, buying second-hand can be highly beneficial if you know what to look for and assess risks.
The Benefits of Buying Business Equipment From Auctions
Auctions are an excellent option for a growing business for several reasons. Firstly, they allow you to choose the items you'd like to purchase, so you can be absolutely sure what you're getting. You can also find great deals on high-quality items simply because you're buying them used. Auction houses are also well-equipped to evaluate the condition of the things they're selling. So you can be sure that you're not buying something faulty or broken. Additionally, auctions often have a wider variety of items than standard retailers, meaning you might find just what you're looking for. 
There are some downsides to buying at auction, though. The risk of losing out on a great deal is always present. Especially if you've got more than one person bidding against you. And it can be hard to get your hands on the item for a thorough inspection. All that said, auctions can be a great place to find high-quality equipment at a low price.
What to Look for When Buying From an Auction
There are a few factors that you should look for when thinking about buying from an auction. The first and most obvious one is the price. You want to make sure that you can afford it. However, don't let the fact that it's cheap put you off. Look at the item's condition and make sure that it's not broken or incorrectly calibrated. 
You should also check that it's the right size and shape for your business. Particularly if you need specific things that can only be found at CAT Machinery Auctions. If you're buying equipment meant to be moved around, you want to make sure that it's easy to transport. If a machine is industrial-sized, you may need to research how to transport it correctly and safely.
How to Conduct Your Own Inspection
Before you bid, you'll want to ensure that you know exactly what you're buying. A pre-auction inspection is a good way of ensuring you don't buy a faulty or broken machine. It's also a good way to ensure you get the model you want. 
A pre-auction inspection is simple. Bring a checklist with you to the auction house, and make sure that every item on the list is checked off. This will allow you to see how the machine works and whether or not it's in good condition. You can also talk to the staff at the auction house and ask them any questions you might have. This can be helpful if you're unfamiliar with the item you're purchasing.
Tips for Having Success at Auction
Research
If you don't have any experience, you may want to do some research before visiting your local auction house. Learning a bit about how they work can help you to have a better experience and increase your chances of having success at auction. 
Ask Questions
As mentioned, you'll likely be able to ask the staff at the auction house about the items and how they were sourced. However, you should also ask questions about the process of bidding at an auction. 
Keep an Open Mind
You may walk into the auction house with a specific item in mind, but you may find that there's something that you like even more. Consider all of your options before you decide what to bid on. 
Stay Calm
There's a lot of pressure in the auction house. You're surrounded by other bidders, and you want to make sure that you get exactly what you came for. Stay calm and collected.
Things to Be Aware of When Buying From an Auction
What Is The Guarantee?
You should always check the return policy at the purchase time. This is something that you can do before the auction, and make a note of it on your phone. There should be a time frame listed in the terms and conditions, so make sure that you check before you bid. Also, you want to check if you can return the item if it's broken or faulty. 
How Is the Item Being Sold?
Different auction houses will sell items in different ways. So look at the terms and conditions of the auction house that you're visiting. For example, some may auction the item as is, and others may sell it as repaired. 
Cash or Check?
Some auction houses will only accept cash. Unfortunately, this means you won't have any protection if the item turns out faulty. Check the auction house's terms and conditions before you bid. 
Are There Any Restrictions On Shipping?
Some auction houses may only ship within the local area. Which can make shipping the item difficult. Make sure that you know about any restrictions before you bid.
The Bottom Line
Buying business equipment from auctions can be a great way to save money on high-quality items. However, you'll want to ensure that you're doing it properly to avoid any issues. Do your research and ask plenty of questions before you visit. Take your time and keep an open mind. You'll be able to find great deals and save money on high-quality equipment if you visit an auction.