Category: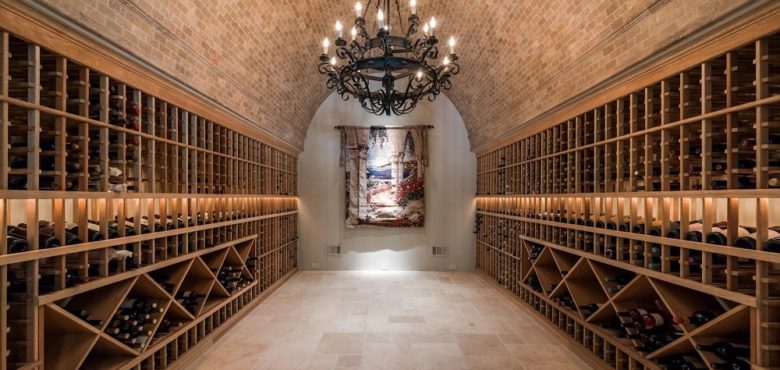 What Your Wine Cellar Says About Your Business
Alcohol is one of the keys to success in small business! Yes, you did read correctly. And no, nobody is suggesting that as a small business person your future prosperity will best be served by cracking open a tinny and supping your way to entrepreneurial super-stardom.
But if you are serious about your reputation as a player in the market you will already be mindful of the importance of entertaining guests, and part of that deal even today is to provide fine wine for them to savor along with the canapes and conversation.
The highly authoritative Vanity Fair publication helpfully lists these twelve rules for dinner parties, and the serving of wine features proudly throughout. But as you will see from the article, being the ideal host is about much more than pushing copious quantities of Chardonnay down the throats of your guests. Rather it is about creating ambiance and an environment in which business can best be done.
Wining and Dining Is Still an Essential Facet of Business Life
It may seem counter-intuitive that a young go-getting entrepreneur would wish to be guided in his or her business strategy by the staid and predictable methods of the past, but there is much evidence to suggest that they work. Quite apart from the obvious rejoinder that alcohol loosens the tongue and sharpens the mind, the relaxed environment that this whole approach creates enables frank discussion and negotiation to take place. All in all it is a whole different vibe to the boardroom and to the workplace.
Unless you are an expert in these matters, you could do worse than to go along to a specialist outlet like Naked Winery to pick up some helpful ideas. They will be able to guide you on which products to provide and how to approach the organization of your reception or party.
Quality in Entertainment Suggests Quality in Service
Of course if you are going to provide wine and food as entertainment and as an enticement to your guests to do business with you, it is essential that you do so in a way that impresses upon them the seriousness of your intent. Nobody expects you to spend hundreds of dollars on every bottle, but if you serve up the cheapest and lowest quality produce from the discount store then what does that say to your guests about the way you do business? Or about the value which you place on their custom?
There is an old saying that it is necessary to speculate in order to accumulate, and nowhere is this more true than in the area of entertaining clients. If a few dollars more spent on a bottle of good quality white or sparkling leads to a lucrative business deal being clinched then it was surely worth the investment.
Let your present and potential clients know that you stand for quality and good taste, and that the service you offer in business lives up to the same high standards.