Category: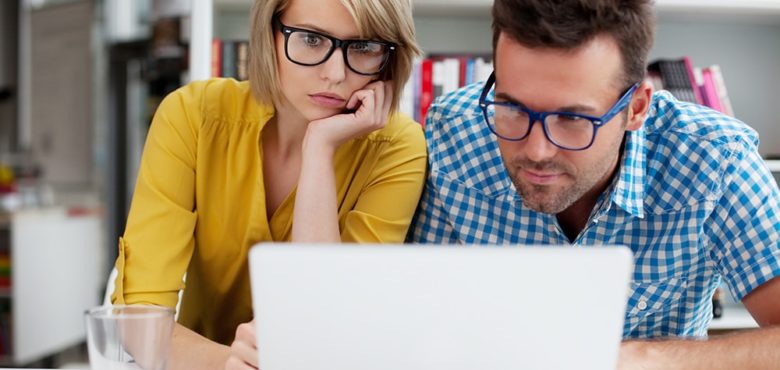 Does Your Website Spark Those First Love Feelings?
There has been many a debate about whether love at first sight exists. The cynics claim it's nothing more than infatuation. Yet, romantics look for that instant spark above everything.
But, what does this have to do with your business? Well, quite a lot. After all, you only have a quick period in which to hook customers. If first impressions here don't impress, you can bet no sale will be forthcoming. In fact, those potential customers will probably click off again in seconds.
With that in mind, you need to find ways to make customers fall in love straight away. Not only that, but you need to make sure that initial infatuation doesn't fizzle out before they make a purchase. And, to help you do that, we're going to look at a three-layered love at first sight process which never fails.
The Good Looks
The cynics aren't entirely raining on the parade when they say love at first sight is infatuation. Even romantics have to admit that the initial 'spark' is usually about looks. And, this applies to your website as well. In most cases, customers who click off fast do so because your site doesn't have winning looks. A messy layout, for instance, is an immediate turn off. Instead, then, make sure your site looks so good they can't resist. Your best bet of doing this is to employ the help of a company who specialise in web design. These guys will know exactly how to make your site the best looking on the block. Failing that, you could tackle this yourself. Just do some market research, and work on keeping things simple but striking.
Add a Little Depth
So, that's the all-important spark taken care of. But, looks alone don't complete an instant love scenario. They might have brought customers over, but you can only make them fall in love if you take things to the next level by showing your depths. When it comes to your website, that means working on content. The best looking site still won't impress if the content is insipid and full of mistakes. Instead, work on content which shows you're more than a pretty face. Use puns, and show that there's a brain behind that pretty face. And whatever you do; check everything before pressing publish!
Let's Talk About the Future
Things are going well. They like your looks and your personality, but now comes crunch time. It's time to talk about the future. If you're 'only after a bit of fun', it's unlikely you'll get any further. But, if you're in it for the long haul, you stand a better chance. On the one hand, this means promising to build a loyal relationship with customers. After their first purchase, you could do this by giving them money off their next, or offering loyalty points. Make sure, too, that you hint about potential plans for the future. Because no one likes to get into a relationship with someone who's unwilling to change…