Category: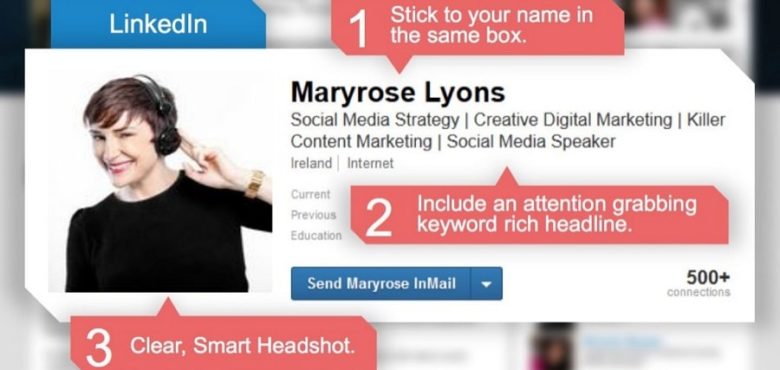 2 Ways to Optimize Your Linkedin Profile
If you're looking for a new job in sales, one of the most important things to consider is how your social media presence is impacting your career path. In particular, LinkedIn should be at the top of your list of priorities – it isn't just an online hub for young professionals to meet and greet each other, it truly is where business happens.
The more LinkedIn profile views you receive in a single week, the more likely you are to have recruitment teams scouting you out, that's why your page needs to be in excellent condition. How that comes about, however, is entirely up to you and your awareness of online decorum.
There are at least two ways to curate your LinkedIn profile in such a way that recruiters will be unable to resist your professional charm; your profile will thereby help you find success in a matter of weeks.
#1: Constantly Update Your Profile
Every single thing you do is fair game and worthy of being included on your profile, so long as you give as many details as possible. For instance, if you were a part time sales representative for a telemarketing company, you can easily embellish this position. Rather than simply listing "telemarketer," it's important to make it sound memorable.
Not only were you a sales representative for this large corporation, in charge of communicating with clients and maintaining a sense of rapport between consumers and company interests, you became well-equipped to use a variety of telecommunication tools.
Moreover, by using the many features of LinkedIn, which often veer toward skill and personality testing modules, you can clearly let employers know that you are an adaptable, dedicated worker who is open to a variety of opportunities in sales – you ought to stop by SalesForce Search to learn more about the fundamentals of self-branding in the wonderful world of sales.
This means that you'll need to have an alluring profile summary that is entirely error-free. One small typo could cost you a roster of opportunities, so be sure to proof-read everything before you hit the update button.
#2: Include Samples of Your Accomplishments
In addition to a succinct profile summary that reads in a snappy way, you'll need some evidence to back it all up; this will ultimately be the reason someone contacts you. Without some small indication of the quality of work you're able to produce, recruiters simply won't know if they can trust your profile or not.
Suffice it to say, you'll need to include links to personal websites, as well as any videos or articles that may be helpful in presenting you as a serious sales professional. With these samples at hand, you'll be ready for anything.
You never know when a recruiter or potential employer could be glancing at your qualifications, so it's important to keep the language you use as open as possible. In other words, be sure to include a lot of keywords that would come up in manifold searches, so you can attract employers from all around the workforce.
With the ability to demonstrate a high-calibre work ethic, you ought to be reaching out to employers, as well. This could speed up the process and stave off any hefty waiting periods during which nothing is accomplished.