Category: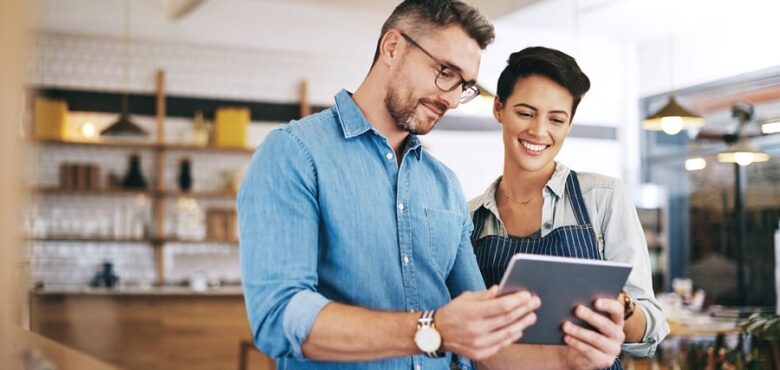 Significant Aspects of Your Business That Need to Be Kept Safe and Sound
In the world of business, the volatile nature can put you in a very negative spot. If you're not careful, you could go from having everything you want to having absolutely nothing. You always need to make sure that you have everything protected because certain people can come along and take full advantage. Certain natural events can also come along and wipe out what you had going for you.
When people think about starting a business, they often think about all of the flash aspects and fantasize about all of the success. While it's good to do this kind of thing, you also need to think about the negatives and what might go wrong. If you're not looking over your shoulder in the world of business, then you could be caught out majorly somewhere along the line.
Safety and security matter so much when looking to launch a business. It matters, even more, when you're fully established and looking to keep everything alive. By no means are you going to be 100% flawless, infallible, and impenetrable, but you can do an awful lot to keep things safe and sound. The thing about businesses is that there are so many different aspects, so you'll have to keep an eye on a lot of different things. It's not too tricky to watch over, though – if it was, then every business would go under straight away!
Here, for now, are eight significant aspects of your business that will need to be kept safe and sound.
Intellectual Property!
Before any kind of commitment has been made, you're going to want to make sure that you have your ideas safe within your mind and away from others who may look to steal. In terms of protecting intellectual property, you'll want to make sure you keep everything under wraps. When you've disclosed your ideas or your brand, then you're going to want to take steps such as copyrights and patents in order to ensure competitors stay away. People will always look to take shortcuts and profit from work that has been done, so make sure you keep your work safe.
The Legal Side of Things
This is linked to the previous point in that you might need to lawyer up just in case anyone decides to take advantage of the work you've put in and the creations you've conjured up. A business should always have a lawyer on its side, though, because you just never know when you might come under attack – or when you might need to attack. You may make a silly mistake without realizing it and have a rival business take action. Adversely, you may not like the way another business has behaved and feel as though a little justice needs to be done. With a lawyer, you'll be able to work a lot harder on what you're good at without worrying about every single legal matter that appears before you.
Your Online Presence
The way you act online can play a huge part in how your business is marketed. Nowadays, a lot of what we do is online, so we need to make sure that we're conducting ourselves properly. Make sure that you're not behaving in a stupid manner or saying the wrong kinds of things. Many businesses engage with people on social media, for example, and get sucked into awkward tricks. It's also wise to ensure that you're keeping your passwords and other information safe as many businesses are susceptible to invasion attempts.
Your Digital Systems and Online Data
Your social media and website will need to be protected from the likes of hackers, but online security in general matters an awful lot. Pretty much all of your sensitive and important data will be logged down on your systems, so you need to make sure that you have a solid cybersecurity program on board. It's also wise to get in touch with a cybersecurity firm, too, as they'll be able to watch over the things you do while keeping hackers away. Money, information, staff data, and plenty of other important aspects will be on your digital platforms, so you need to ensure that they're watertight.
The Workplace
We've talked plenty about things that are intangible so far, but the other areas of your business that you can actually see and experience also need to be kept safe, too. For instance, the workplace you operate out of needs to be kept in the right kind of condition. If things are a little unorganized and messy, then that can cause lots of errors going forward as well as physical accidents.
You also need to make sure that you're keeping your workplace secure from criminals. A lot of businesses have to deal with vandalism and theft because they don't have the likes of CCTV, alarms, and reinforced locks. Don't be naïve; get the security systems handled.
The Perimeter of the Premises
Following on from the previous point, you're also going to need to make sure that you have the surrounding area sorted out, too. The perimeter matters just as much as the buildings themselves. If they cannot get to the buildings, then they cannot try to take advantage of you when nobody is around. Think about reinforcing the surrounding area with gates and fences in order to really keep people and things away from you. You might even want to consider hiring personnel to guard the area in case people still feel the need to pursue.
Your Staff Members
This is an important aspect of life in general and, fortunately, it has been talked about an awful lot over the past decade or so. Your business is only as good as the people working in it. Your staff members aren't just cogs in a machine you're looking to build – they're human beings and they need to be taken care of like every other person. Their mental health should be taken into account a lot and you should be wary of how they're feeling day-to-day, week-to-week. If you can keep their heads in a good place, then things should go very well for the business as a whole.