Category: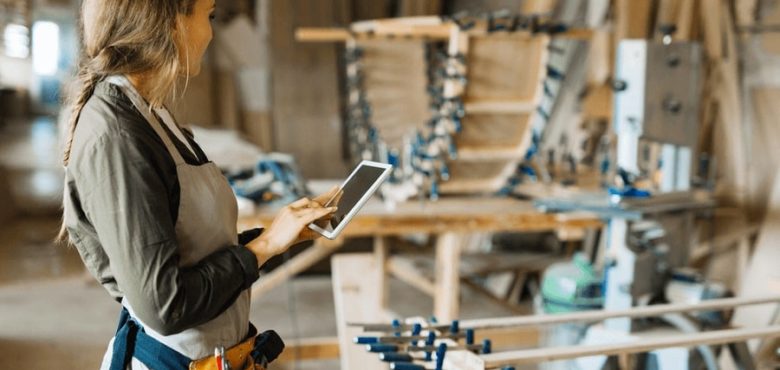 How to Approach a Home Manufacturing Business
If you want to be financially independent, relying on no one but yourself, you could do far worse than setting up your own business. Having your own business makes you an entrepreneur, it lets you work to your own schedule, and set your own goals. It can also form the first steps on the path to true financial success.
In terms of start-up costs for small businesses, premises are often huge. Monthly rent can set you back thousands of dollars each month, forcing you to push for sales and make snap decisions under pressure. Perhaps this is why greater numbers of people than ever are choosing to run their businesses from home. However, this might be easy enough if your business is based online, or requires little space – but what if you want to work in manufacturing?
Small-scale and boutique manufacturing can be a highly lucrative market if you are a skilled craftsperson. It takes many forms from high-end crafted small items like cutlery, to building machines and engines for hobbyists, to independent engineering and consultancy for large companies. For many, working on these projects from home would be a dream job – but how do you get started?
Find the Space
Your first and most important job is to find yourself a workspace. If you have an unused cellar, attic or even an outdoor shed, this will be perfect. Otherwise, try thinking outside the box and considering places like that never-used spare room, or even building a basic extension or shed from scratch – the costs may be more, but you will quickly recoup them from not paying rent on a separate premises! Once you've chosen your space, you can tidy and arrange it in the most useful manner, considering whether you will need tables, chairs, or other workbenches.
Utilities and Equipment
Light and power. Whatever type of manufacturing you're doing, you'll need both of them to work effectively. The light needs to be bright enough to illuminate delicate work, yet not so harsh that it affects your ability to concentrate. If you are in an outdoor shed, power may be an issue – and you'll need it to run any machinery you need to use. Solve this by using heavy duty extension cables, and also investigate the possibility of eventually extending the mains from your house – though this is a much more involved process. Of course you'll also need tools – from lathes to drills to effective lubrication equipment – and materials. These can be costly, but it's important not to skimp on quality in order to present your business as a boutique, hand-manufactured alternative.
The Business
Of course, once you have your practicalities in place you also need to think about everything else involved in setting up a business! Market yourself by setting up a good quality website, but also look for local trade magazines where you may be able to feature an advert, or even an article on you as a new business trader. In many cases you might need to set up a mail order system for heavy or fragile packages, and it's a very good idea to have a separate business bank account (just like your home workspace) so you can keep personal and business finances separate.